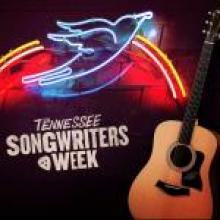 Sunday, February 5, 2023 - 2:00pm
Granville celebrates Tennessee Songwriter's Week with Qualifying Rounds on Sunday, February 5th at 2:00 pm.
The winner of each qualifying round across the state will then perform at one of seven locations across the state.  The seven finalist will then perform at Nashville's historic Bluebird Café during a private event with music industry professionals.  The finalists also win a branded commemorative Taylor guitar, a two-night hotel stay in Nashville, $100 give card for travel and one-year membership to Nashville Songwriters Association International. 
To register to participate call Jimmy Bilbrey at 931-510-7770 or Sutton General Store 931-653-4151 or online at granvilletn.com.
Admission for Guests is FREE.   Entry Fee for  Contestants is $5.00