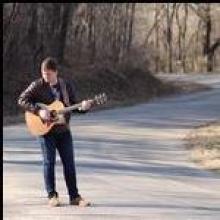 Saturday, March 20, 2021 - 6:00pm
Live Music on the waterfront at Wildwood Resort every Saturday night.

Chase Wilson is a singer/songwriter originally from Dewey, Oklahoma. He moved to Nashville, TN in early 2019. He combines the sound of traditional country with a little blues and rock. With his unique vocals, Chase has a sound of his own. Creating music that everyone can relate to is his ultimate goal.
For more information: Chase Wilson Music