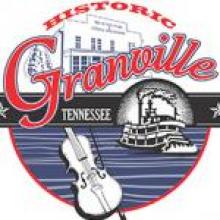 Saturday, October 1, 2022 - 11:00am

to

Monday, October 31, 2022 - 3:00pm
  In Historic Granville:  Tennessee's Mayberry Town, the scarecrows outnumber the residents during the month of October.  This town's Scarecrow Festival has become increasingly popular with over 300 wildly creative designs and unique creations lining the streets. 
   The highlights of this year's 9th annual festival are Mayberry Characters on Parade.  Meet Andy, Barney and friends of Mayberry on the streets and tucked away in buildings.  The scarecrows and life-like characters invite you to step back in time to a simpler life.  Many photo opportunities are available.
October 1st-31st.
Hours:
Wednesday-Friday 11:00am-3:00pm
Saturdays- 11:00am-5:00pm