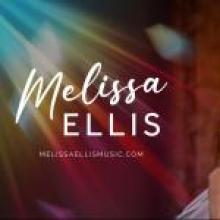 Saturday, October 1, 2022 -

7:00pm

to

9:00pm
Live Music on the waterfront at Wildwood Resort every Saturday night.
Melissa Ellis possesses a voice and style that is unmatched by any other. A vocal power that packs a serious punch, she has concocted an unforgettable signature blend of blues, jazz, and blue-eyed soul with her charming, southern accent.
In 2009, Melissa released her debut album Crossville, lending her talent to the world of bluegrass. Her self-penned single, "Crossville," was adopted by her hometown as the official city song in 2010. Melissa's sophomore album, Just Me, was released in 2011 and as a multi-instrumentalist, the album showcased her musicianship on guitar and piano, as well as some of her original material.
Her latest musical journey, according to Melissa, is where she was "always meant to be"–bringing out the raw, emotional sounds of blues and her love of jazz. Her repertoire includes her original songs mixed with re-imaginings of familiar classics that are presented in fresh new ways. Notably, in 2018 Melissa landed the opportunity to tour Europe and perform during Nashville's acclaimed CMAfest—her jazzy, southern style among a sea of country twang.
Melissa counts herself fortunate to have a career as a full-time working musician for over 26 years but feels her greatest blessing is being the wife of her drummer-turned-"real job" businessman, Matt, and mother of her four energetic boys. They make their home in Tennessee. The quarantine and shutdowns of 2020 have forced Melissa to focus on more songwriting and recording, so look for new music in 2021! It's going to be an exciting year!