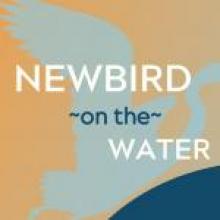 Saturday, October 8, 2022 -

7:00pm

to

9:00pm
An Evening of Song & Stories: Throughout the summer, Wildwood hosts a phenomenal evening of songs and stories with the writers who made them famous. It's like being at the Bluebird in Nashville, only sitting by the lakeshore. This listening-room type experience features some of the most highly acclaimed and award-winning singer/songwriters around.
Cover price: $15 (all proceeds going to the songwriters).
Free to guests staying 2 or more nights.
Sarah Darling: Iowa native Sarah Darling has developed collaborations with writers and producers in Nashville, Los Angeles, and the UK, giving her a distinct and contemporary country sound. Her credits include 5 full length albums, multiple singles and duets.
Listen: https://www.sarahdarling.com/
Learn more: https://wildwoodresorttn.com/newbird-on-the-water/...
Jenn Bostic: Jenn Bostic is a soulful singer/songwriter with a hint of blues, country, pop and gospel. Her emotive songwriting and powerful vocals have been touching hearts around the world. "Jealous of the Angels," written for her late father, was championed by both Smooth Radio and BBC Radio 2. She has performed the song on BBC Breakfast, Weekend Wogan, Good Morning Sunday and Songs of Praise, and the music video has over 3 million views on YouTube. She has had 4 singles playlisted at BBC Radio 2, the most listened to radio station in Europe.
Listen: https://www.jennbostic.com/
Learn more: https://wildwoodresorttn.com/newbird-on-the-water/...
At each Newbird Concert we open with a rising star singer/songwriter from the local area. Tonight you'll also get to hear the music of Lauren Lucas who partnered with Grammy-winning engineer, Chad Carlson, for her critically acclaimed EP, If I Was Your Girl. With Lucas' engaging melodies and soulful voice, the project caught the attention of Lady Antebellum's Charles Kelley, who requested to hear the title track in an on-air radio interview with Hall-Of-Fame DJ, Gerry House.
Listen:
https://www.laurenlucas.com/