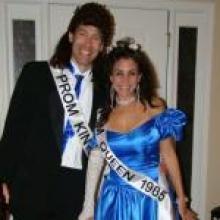 Saturday, May 28, 2022 -

6:00pm

to

9:00pm
Did you go to your high school prom? Yes? Wasn't it wonderful? No? Well, it should have been!
Here's your chance to try again! Saturday, May 28, it's Prom Night at the Bull & Thistle. Come dressed in your best prom glory! Bring the date who makes your heart skip a beat - or pull a Ferris Bueller and show up solo, like the cool kids! Either way, we're going to have a blast, admiring each other (and ourselves), and rocking the night away to great music by Mourning Farm Report!
It's also Chef Ben's birthday, by the way, so we'll be celebrating with delicious dinner specials, drinks specials, and desserts! And who knows - we might even crown a King and Queen!
Prom Night at the Bull & Thistle Pub. It's going to be AWESOME