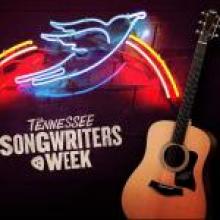 Saturday, February 11, 2023 - 6:45pm
More details TBA!
e still have a few slots open for the competition. Please let me know as soon as possible if you are interested and I will get you on the list
Roaring River Distillery in Gaineboro TN is proud to announce that we will be hosting a qualifying round for the Tennessee Songwriters Week on February 11 2023. Any interested songwriters who wish to participate at our location or another local venue who is participating please click the link below and read the rules and regulations. The sign up at the links provided. We will only have 20 songwriters at our location so sign up quickly.
https://www.tnvacation.com/songwriters-week
www.roaringriverdistillery.com
Scott Hunt 615 957 7796
Send me a message and let me know you are interested @